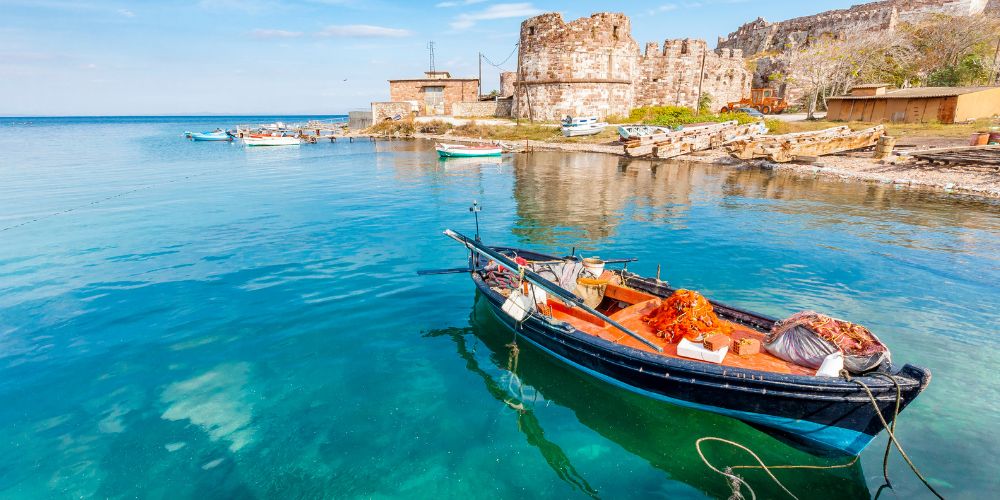 Discover the Beauty of Lesvos Island in Greece
Located in the northeastern Aegean Sea, Lesvos Island (also known as Lesbos) is a hidden gem that is often overlooked by tourists. But for those in the know, this island is a paradise of stunning natural beauty and rich cultural heritage.
Natural Wonders
Lesvos is home to some of the most diverse and beautiful landscapes in Greece. From the rugged cliffs and sandy beaches of the north coast to the lush forests and thermal springs of the south, there is something for everyone to enjoy. The island is also home to several nature reserves, including the World Heritage-listed Petra-Kalloni salt pans, which are a haven for migratory birds.
Cultural Heritage
Lesvos has a rich and diverse cultural heritage, dating back to ancient times. The island was home to the poet Sappho, and the Sappho Cultural Centre in Eressos celebrates her life and work. Visitors can also explore the medieval castle of Mytilene, the capital of the island, which offers panoramic views of the city and the sea.
Food and Drink
Lesvos is known for its delicious local cuisine, which is heavily influenced by the island's fertile land and the sea. Visitors can sample traditional dishes such as moussaka, dolmades, and tzatziki, as well as fresh seafood and locally-produced olive oil. The island is also home to several wineries and ouzo distilleries, offering visitors the chance to sample the local tipples.
Why Rent a Car?
Renting a car on Lesvos Island gives you the freedom and flexibility to explore the island at your own pace. You can easily visit the island's many beaches, such as Eftalou and Skala Eressos, as well as its historic sites, like the ancient city of Mytilene. Additionally, having a car allows you to take day trips to nearby villages and towns, such as Plomari and Agiasos.
Conclusion
Renting a car on Lesvos Island is a great way to explore the island and experience all it has to offer. Whether you're looking to relax on the beach, visit historic sites, or take a scenic drive, renting a car gives you the freedom and flexibility to do it all.